Concrete Answers Series for Architects, Engineers and Developers |
Click here for more answers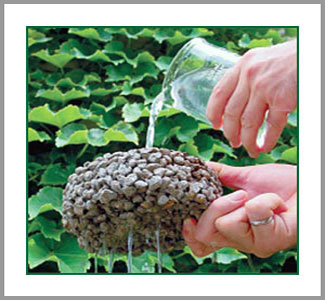 NRMCA Pervious Concrete
Contractor Certification Program
The program is designed to be administered locally by local sponsoring groups in conjunction with planned training sessions or demonstrations of pervious concrete placement. NRMCA provides certification exams and performance evaluations to approved local sponsoring groups for administering the certification.

NRMCA Specifier Webinars
Continuing Education for Architects, Engineers, Developers and Owners
NEW! ACI 330 R-08 – The Gold Standard of Concrete Parking Lot Design
Earning LEED® Credits by Utilizing Ready Mixed Concrete
Take a detailed look at the growing role played by ready mixed concrete in green building design and construction, including an overview of the LEED Green Building Rating System.
The Quantifiable Advantages of Concrete Parking Lots
With a free copy of NRMCA's Concrete Pavement Analyst (CPA) software, learn to produce detailed life-cycle cost comparisons of concrete and equivalent asphalt pavement designs.
Designing and Specifying Pervious Concrete
(Two-part Webinar)
Learn about pervious concrete pavement systems, engineering properties and construction techniques, including specifics to consider when drafting pervious concrete specifications.
These Webinars are AIA—registered and earn Professional Development Hours for participants.